Organizations need Agile Business Leaders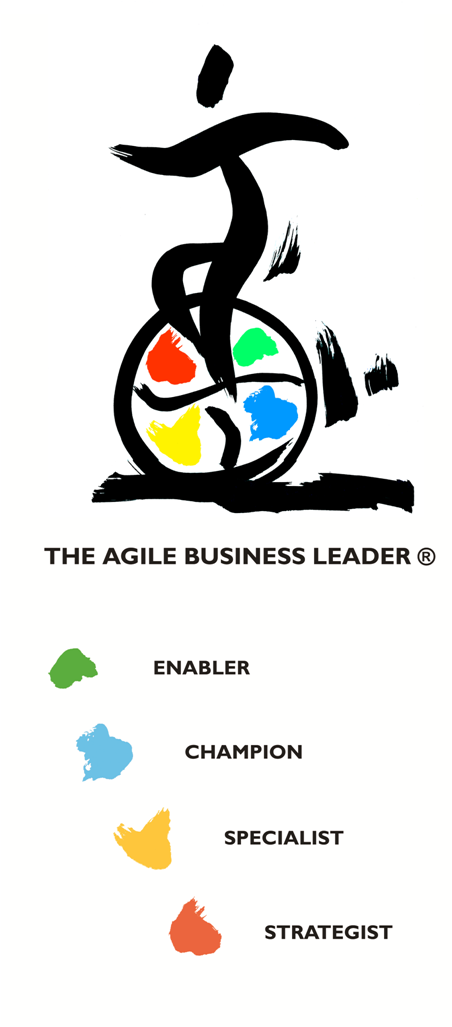 All business leaders consistently face two realities:
The tension between the need to be business- and people-focused; and
The tension between expectations that they build personal and organizational capabilities and achieve positive results.
When these two realities combine, four roles become necessary to lead in today's frantic world.
Enablers
inspire people to act and motivate outstanding performance, because they know how to tap into the reserves of the minds, hearts and souls of people and how to activate their staff's faith, drive and perseverance by creating a collaborative and inspirational workplace culture.
Strategists
create the future of an organization by visualizing it. They continuously ask "What's next?" "Where else?" and "Why not?" Strategists seek large gains and are not afraid to take smart risks.
Specialists
hunt for and gather ideas and opportunities before others are even aware of the need to do so. They study trends and technological developments and are focused consumers of knowledge and information.
Champions
are leaders who personify corporate values and characterize the strength of the organization. They stand up for what they believe in and have a strong orientation toward achievement. Champions hold high expectations that they and those around them will always push to achieve.
The challenge for leaders in this new business environment is how to transform a reactive, constantly transforming organization into a strategic machine that creates ongoing business value.
Organizations need to transform themselves regularly to stay ahead of shifting industry conditions and marketplace demands. Being agile has become a necessity, not a dream. Having the ability to adapt, change, and be responsive is needed in today's business environment. Organizations have to continue to ­re-architect, ­re-design, ­re-platform, and address globalization in order to move forward and work with their expanding customer base. This also means organizations rely on leaders who can respond to these types of demands.
This development program is designed to give leaders the opportunity to identify and capitalize on key strengths and achieve top performance for themselves, their team and their organization. This service includes; Executive coaching, Project Management Excellence and Leadership Skills.
Regardless of whether one is a new or seasoned leader, adopting the AGILE Business Leader (ABL) program will help develop and hone these essential leadership skills. It has been designed to introduce concepts and tools that can be easily incorporated into any leadership role in any organization.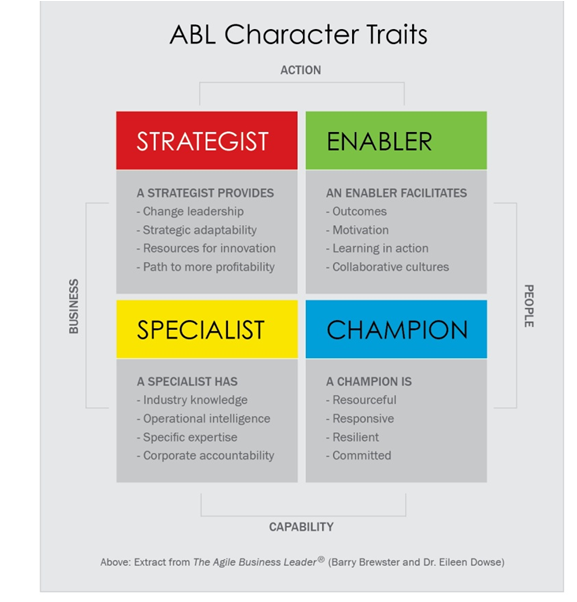 To learn more about this program you get additional information from our brochure.